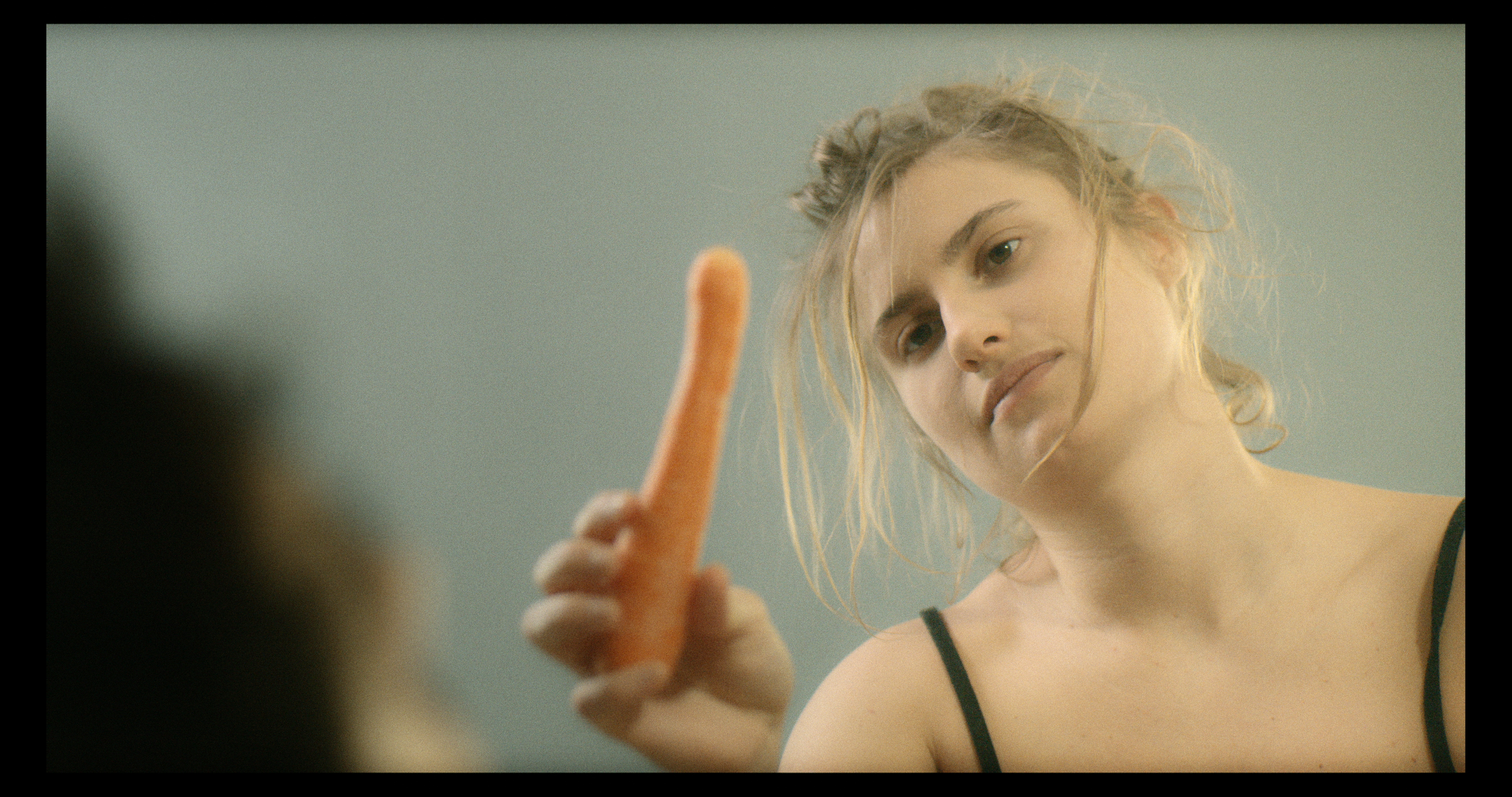 Straight Up – actress and director Theres Zoë R ichert ©Bill Watts (kopia)
Marcel admires himself in the mirror. When his girlfriend Jocelyn wakes up, Marcel wants to teach her yoga, but instead Jocelyn wrestles him to the bed and Marcel is challenged to accept something new about himself.
Directors' vision:
The film is about masculinity and the courage to change both oneself and what is expected of a man – the norm. The film tries to question what is shameful and to facilitate the change of the gender roles.
CREDITS
Cast: Therese Zoê Richert, Mario Abou Raad
Scriptwriter : Therese Zoë Richert
Directors: Therese Zoë Richert & China Åhlander
Cinematographer: Bill Watts
Sound: Martin Hennel, Claus Lynge
Editor: China Åhlander
Composer: Jörgen Wernefedlt
Year of Production: 2018
Duration: 8,5 min
Technical Info: 1:2 35 5.1 & stereo